You have a voucher code for Fiesta Online or for one of our other games and don't know where to redeem it? Then you've come to the right place! Follow these easy steps to get your goods:
1) Open the gamigo homepage with this link: https://en.gamigo.com/
2) Log in using your user name and corresponding password.
3) Click on the button "my gamigo"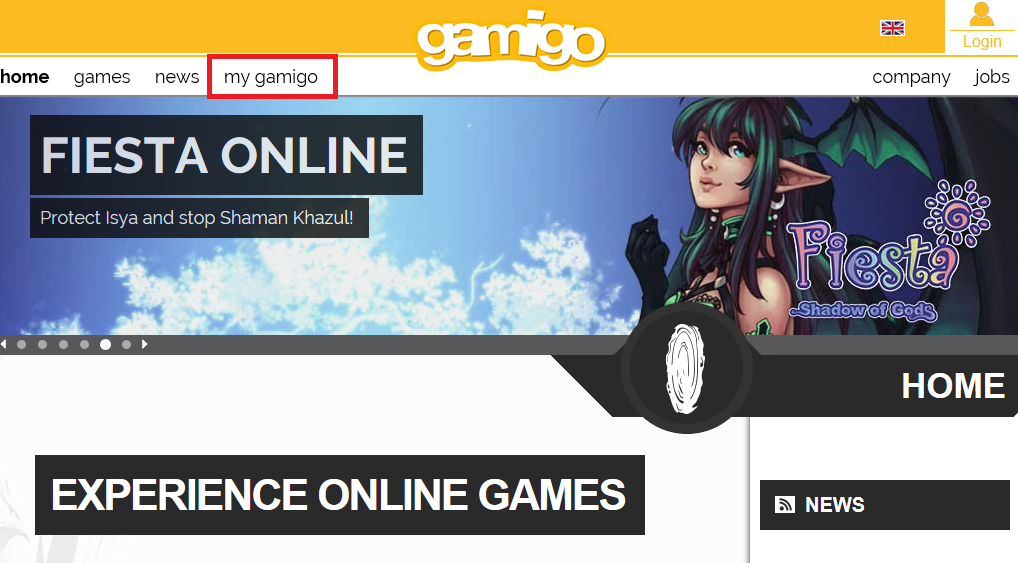 4) On the following screen, you should see a list of the games you play at gamigo. You should see Fiesta Online already; if not, just scroll through the complete list. Click on "Redeem a voucher".



5) Once you have clicked the button, a new window will open in which you can enter your voucher code: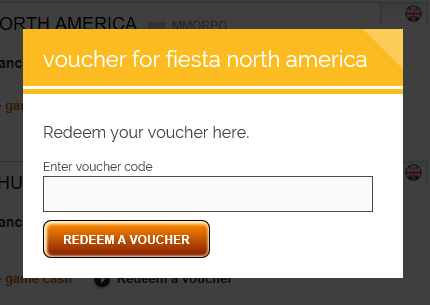 Please make sure that the code is entered exactly as you received it!
We wish you loads of fun with your new gear!