[FAQ] - How to use a voucher?
You have received a voucher (or discount code) to use on your first or next purchase of Gold in the shop, but you're not sure how to use it?

Rest assured, it's easy....just follow this guide!
Step 1

Go to the following address:

Step 2

Login to your account and you will connect to out secure, online store.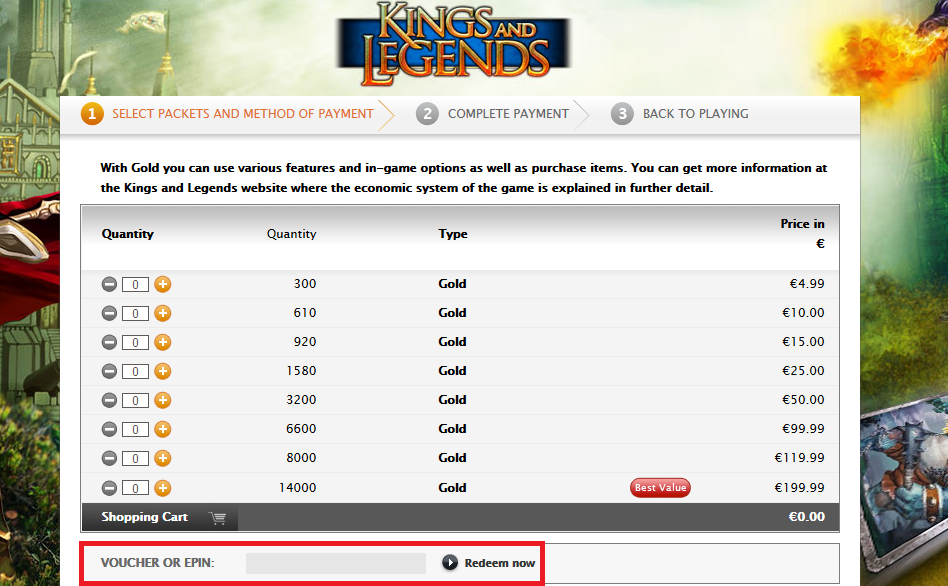 Step 3

On the above picture, the red-boxed area is where you must enter your Coupon code.
Procedure:
Choose the amount you wish to buy
Enter the voucher you received as
Choose your payment method
Select to which server you want your Gold to be credited to
Click 'Place Order' at the bottom of the page...
...and voila!
Congratulations, you have successfully used your code. Be careful, some codes and vouchers may have conditions applied so be sure to check any announcements or terms.

We hope you have a lot of fun with your code.